Admin
She who must be obeyed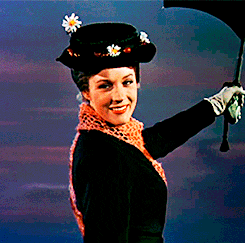 Posts

: 14


Join date

: 2018-06-22


Subject: Forum Guidelines Sun 24 Jun 2018, 08:22

---

Hammock-UK  is an easy going forum, we expect the members to act responsibly and to interact with each other in a civil manner, we are obliged to mention a few guidelines but on the whole we hope you can be self-moderating and make the Hammock-UK forum a nice place to be.



Family Friendly - Please be mindful that Hammock-UK is available to any person who wishes to join, and that includes children, please don't swear, it doesn't bring anything positive to the forum. Keep your language polite and talk to others how you would like to be treated yourself. There will be no bad language, abuse or harassment towards others, just be pleasant and we'll all get along.

Be respectful - Always be respectful towards other members and other forums, do not incite, flame or cause friction with your activity. This includes reactions to new members posts and questions, remember we all had to start somewhere.

Disagreement - It's okay to disagree with someone or something, but rather than standing your ground and arguing about it just agree to disagree and move on.

Liability - Think about what you say, you alone are legally responsible for any content you post on the forum, any such material will be regarded as belonging to the original poster and not in anyway related to Hammock-UK or any of it's staff.

Moderation - We will do our utmost to ensure the forums are run as freely as possible, if a Moderator needs to intervene then it is because they believe the guidelines are being abused, a Moderators wishes will be respected by all members.

Guns, Politics & Religion - All interesting subjects in their own right, but not welcome on Hammock-UK. The Moderators will delete any such posts as they see fit.

Charity & Fundraising - If you wish to begin a fund raising campaign, out of courtesy please contact one of the Moderators beforehand, it will be rare that such a request will be knocked back but it is the forum owners final decision.

Trading - The Outfitters area has been created for members to be able to buy and sell their personal items, please don't abuse this area. Any illegal or illicit items will be removed immediately and the member most likely banned.

New Members - Please be mindful that the first five posts a new member makes requires approval from staff, I'm normally fairly quick to process these but please be patient in case I'm playing in the hills.


Hammock-UK was created so like minded individuals could come together and share ideas and information on the subject of hammocks and hammock camping, with your help and cooperation I hope this site can develop into something special.