Here is some detail of my stand,
This is the strap hinge that hold the legs together,
The long strap is screwed to the rear leg,  I used gutter bolts through the outer holes in the hinge tab to bolt to the front legs, and I put a D-shackle thru the middle hole, to hang the ridgepole from.
This is the hobble cord, that stops the legs splaying apart
I used dyneema cord spliced as UCRs, but it needn't be fancy.
You can adjust the head height by changing the splay of the legs,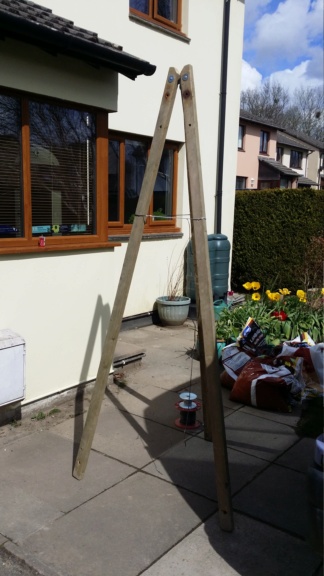 or you could just lengthen the cord that hangs the ridgepole.